+11
Andreh
Thunder
teslaf1electriquepriseX
Cristian Luis
wookey
McLeod
F1CFan1804
Luigi 70
Garcia
De Lacrowe
dragonsteincole
15 posters
Page 90 of 90 •
1 ... 46 ... 88, 89, 90
" Une autre participation qui fera plaisir aux spectateurs est celle de la timide autant que jolie pilote italienne Grazia de Lacrowe au volant de la Lotus-Thermax. "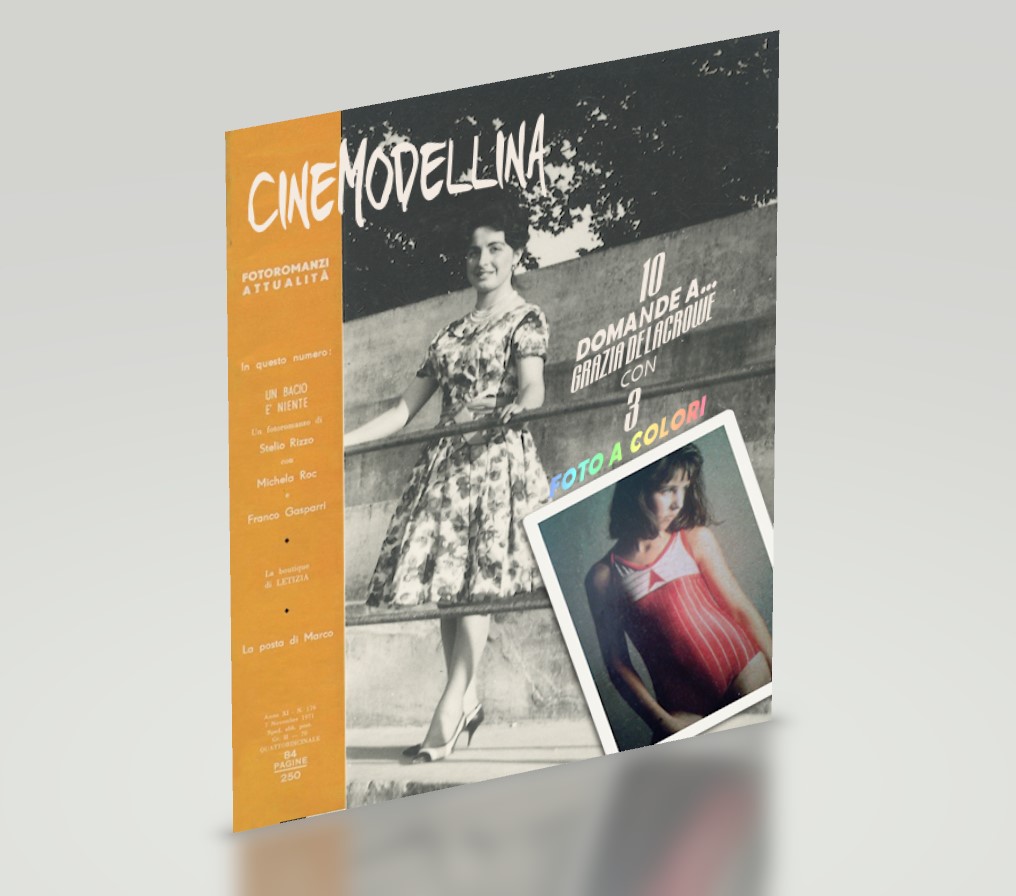 Pardonnez-moi Philippe pour votre phrase récemment libérée avec une note de correction de la mienne qui me semble nécessaire. Grazia a toujours été une fille qui n'a jamais connu le sens d'être timide car elle a toujours fait face à toutes les difficultés même lorsqu'elle n'était pas soutenue par ses parents. A 21 ans elle s'inscrit à un cours de danse classique sans l'accord de son père, tandis qu'à 31 ans elle accepte le poste de marraine et se faire photographier sur les marches principales de l'hippodrome de Leno avant de récompenser le vainqueur de celui-là, et le Cinemodellina bimensuel local rapportera cet événement. Son personnage est né sous le signe du Bélier et donc assez combatif ainsi que la vision bien connue du management du travail. Il est donc bon de corriger et de donner aux lecteurs des informations correctes précisément à cause de l'estime que j'ai pour l'histoire que vous racontez.



De Lacrowe

F1 Driver





Messages

: 935


Date d'inscription

: 2015-01-14


Age

: 44


Localisation

: Italy



wookey and Luigi 70 like this post
Luigi 70 and De Lacrowe like this post

Luigi 70

Grand Prix Winner





Messages

: 1521


Date d'inscription

: 2014-09-22


Age

: 52


Localisation

: Naples



wookey and De Lacrowe like this post
wookey wrote:ma ché bella donna !

J'ai rapporté votre bon jugement à ma mère qui aime être félicitée de temps en temps. J'ai sorti une petite section du magazine auquel ma mère a laissé son commentaire spécialement pour sa naissance éventuelle d'une fille.


Sa fille est alors née vers le début de la saison 79, une période très importante également pour le sport italien. D'après la phrase de ma mère "quand j'ai une fille, je veux qu'elle apprenne toutes mes qualités et qu'elle soit bonne pour étudier pour l'avenir", je peux confirmer qu'à l'école dans l'ensemble j'étais assidue et studieuse avec quelques défauts pour la littérature classique et la science de la nature. Je pense avoir appris de ma mère la ténacité à faire face à chacune de mes décisions même lorsque les parents n'étaient pas de mon avis, alors pour le reste je crois que je suis une fille qui n'a pas encore su rendre pleinement l'amour qu'elle a reçu d'elle parents.


De Lacrowe

F1 Driver





Messages

: 935


Date d'inscription

: 2015-01-14


Age

: 44


Localisation

: Italy



wookey and Luigi 70 like this post
At Scuderia Centro Sud, Luigi had bet on a Ferrari absence, and secretly prepared his third car for Jacky Ickx. But since Jacky will be factory lined up, it would have been a shame not to use chassis number 43, right?
A transcontinental wire cut solved the question. Do you remember Franky Mennella? Luigi's cousin seen in 1970 at the wheel of a Lola typed Indycars adapted to F1 at Torre del Greco SCS workshop? Free from any commitment this weekend, he returns to the very scene of his debut in F1! And here is the number of confirmed competitors which amounts to 14 (if we count Hans Hulsebos, who confirmed his arrival, but without confirming with which car, even if the rumor of a new chassis is spreading)
the car is in game...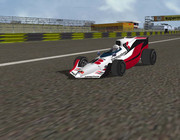 I have to solve only small problems  
,
but if it doesn't arrive for Naples GP
, surely the next race will be the debut one
do not worry ..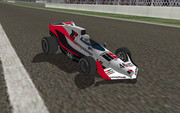 I not forgotten the race number
Ready for Naples GP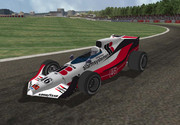 Luigi 70

Grand Prix Winner





Messages

: 1521


Date d'inscription

: 2014-09-22


Age

: 52


Localisation

: Naples



wookey wrote:A la Scuderia Centro Sud, Luigi avait misé sur une absence des Ferrari, et secrètement préparé sa troisième voiture pour Jacky Ickx. Mais puisque Jacky sera alignée par l'usine, il aurait été dommage de ne pas employer le châssis numéro 43, n'est il pas vrai?

Un coupe de fil transcontinental résolu la question. Voius souvenez vous de Franky Mennella? le cousin de Luigi aperçu en 1970 au volant d'une Indycars Lola T150 adaptée à Torre del Greco? Libre de tout engagement ce week end, il revient sur les lieux même de ses débuts en F1 ! Et voilà le nombre de concurrents confirmés qui se monte à 14 (si on compte Hans Hulsebos, qui a confirmé sa venue, mais sans confirmer avec quelle voiture, même si la rumeur d'un nouveau châssis se répand)
and this is for my cousin Franky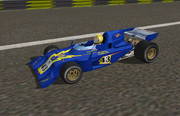 Luigi 70

Grand Prix Winner





Messages

: 1521


Date d'inscription

: 2014-09-22


Age

: 52


Localisation

: Naples



Well 18 cars are enough to make a nice race

unless last minute (that means today) application, the entry will be as such :

3 Jacky ICKX Scuderia Ferrari SpA SEFAC Ferrari 312B3 Ferrari 001/11 F12 3.0 Goodyear
4 Arturo MERZARIO Scuderia Ferrari SpA SEFAC Ferrari 312B3 Ferrari 001/11 F12 3.0 Goodyear
22 Chris AMON Martini Racing Tecno PA123/6 Tecno Series-P F12 3.0 Firestone
27 Mauro Martinez Team Ignacio Torres Politoys FX3 Ford Cosworth DFV V8 3.0 Goodyear
41 Luigi MENNELLA Scuderia Centro Sud SCS Spazza Ferrari 001/1 F12 3.0 Goodyear
42 Riccardo PRIORI Scuderia Centro Sud SCS Spazza Ferrari 001/1 F12 3.0 Goodyear
43 Franky Mennella Scuderia Centro Sud SCS Spazza Ferrari 001/1 F12 3.0 Goodyear
44 Grazia de Lacrowe Repetto Thermax Lotus 72D Ford Cosworth DFV V8 3.0 Firestone
45 Chris Lewis Madom Thermax Lotus 72D Ford Cosworth DFV V8 3.0 Firestone
46 Hans Hulsebos HB Team Arno Cars Arno Delta Tecno V12 3,0 Firestone
53 Luis Bueno Pereira Equipo FADISA McLaren M19V Vulkan M2 V8 3.0 Goodyear
54 Chico Lameiro Equipo FADISA McLaren M19V Vulkan M2 V8 3.0 Goodyear
55 Carlos Raush IKA/Berta Vulkan T4 Vulkan M2 V8 3.0 Michelin
56 Conrad McLeod Ecurie Bretagne McLeod EL 72 Vulkan M2 V8 3.0 Goodyear
61 Philippe NICOLAS Team Wookey Wookey PNB 73 Vulkan M2 V8 3.0 Michelin
62 «El Moro » Team Wookey Wookey PNB 73 Vulkan M2 V8 3.0 Michelin
62 Vittorio Brambilla Team Wookey Wookey PNB 73 Vulkan M2 V8 3.0 Michelin
68 Paul Chiachierini Aston Martini Tyrrell 002-A Aston-Martin V8 3,0l Goodyear
Page 90 of 90 •
1 ... 46 ... 88, 89, 90
---
Permissions in this forum:
You
can
reply to topics in this forum